The Technology Innovation Center functions as a part of students' technical education, providing them with a place to do practical work such as experiments, or to conduct graduation research or special research projects. It also provides technical support for teachers' research, and is the venue for a range of seminars and conferences, such as:
※

Technical Seminar for Technical Specialist: These provide teaching staff with information on advances in technology, and widen their knowledge of fields outside their specialties.

※

Technical Specialist, Conference: Technical Specialists provide each other with annual updates on their progress in their respective fields.

※

A conference where the four Hokkaido national colleges of technology provide updates on their work

※

SD Conference for Technical Specialist: A conference where Technical Specialist bring up matters requiring discussion or consultation
It is also used for some of the school's community activities. Classes open to the general public are held here, including introductory welding classes and classes for elementary and junior high school students.
Technical Education and Support
Practical work such as experiments
Graduation research and special research
Teachers, research, building equipment for experiments
Robocon robotics competition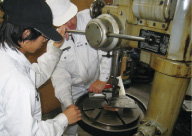 Machinery Building Session
Conferences and Seminars
Technical Seminar for Technical Specialist
Technical Specialist, Conference
Updates on Research Outside the School
Various other seminars and conferences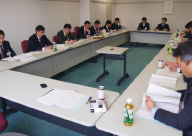 SD Conference for Technical Specialist
Community Activities
Open Lectures
Hands-On Classes
Lectures for Future Engineers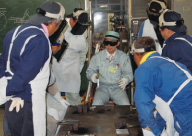 Public Workshop (Welding)
Organization
Basic Technology Group: Operation of the Center, budget management etc.
Education and Research Group: Planning and execution of experiments, maintenance and management of mechanical equipment
Creation and Development Group: Planning and execution of seminars, conferences, public lectures etc., maintenance and management of HP